The aging begins in the second half of the age of twenties. Fibroblasts that produce ligaments and collagen decrease over the years. Fibroblast cells decrease by 20% in the age of forties and 30% in the age of fifties. The skin looses, skin quality decreases, wrinkles and sagging begin with the decrease of fibroblasts.
It is possible to rejuvenate the skin and improve skin quality by replacing the decreasing fibroblasts. For this, a small amount of tissue is removed from the back of the ear of the patient. The taken tissue is delivered to the stem cell laboratory. The cells that are produced in the laboratory are given to the area where the treatment is planned.
If you want to make an appointment, we can call you.
European and Turkish Board Certified Plastic Surgeons

Turkish Plastic, Reconstructive and Aesthetic Surgery Association Certificate of Competence

Before Antiaging Treatment
The stem cell treatment is appropriate for any patient who have signs of aging on their skin. No foreign substance reaction or allergy is expected since the cells produced from the person's own tissue is administered to the patient.
Antiaging treatment with stem cells is planned for patients with sagging, wrinkles, dullness, non-viability, color irregularities, scars and spots on their skin.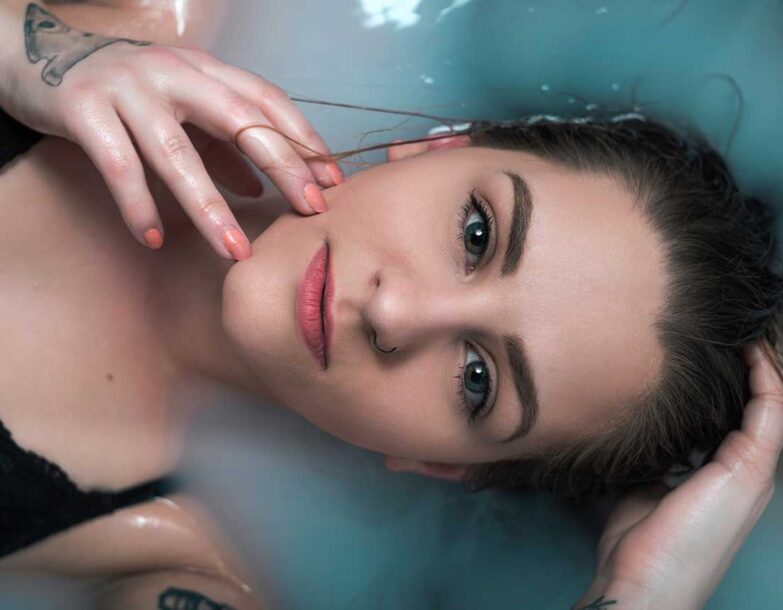 During Antiaging Treatment
For the production of the stem cells, a tissue of approximately 3 mm in diameter is taken from the back of the ear of the with the "punch biopsy" technique in 5 minutes. The taken tissue is delivered to the stem cell laboratory within a special liquid.
Millions of stem cells belonging to the patient are produced in the laboratory. The production phase takes 4-6 weeks. The prepared stem cells are injected into the problematic area within a special liquid by means of mesotherapy method. The produced stem cells are generally divided into 2 sessions.
After Antiaging Treatment
The patients to whom the stem cell is applied can return to their daily lives on the same day. The adaptation of the administered stem cells to the tissue and their activation take 6-12 months.
After the stem cell application, the skin becomes younger for 8-10 years, but these effects become evident in the late period. A single cure consisting of two or three sessions in a year is sufficient. Stem cell treatment can be repeated in the following years.