BREAST AUGMENTATION WITH SILICONE IMPLANT
In women who have insufficient breast volume, a prosthesis containing "silicone" is inserted under the breast tissue or under the chest muscle. Although there are saline implants abroad, silicone implants are used in Turkey.
Silicone implant is a form whose results are liked more throughout the world. Round or anatomical (drop) prosthesis can be preferred in accordance with the plan appropriate for the patient.
If you want to make an appointment, we can call you.
European and Turkish Board Certified Plastic Surgeons

Turkish Plastic, Reconstructive and Aesthetic Surgery Association Certificate of Competence

Before Breast Augmentation with Silicone Implant
Breast augmentation surgery is planned for women whose breasts are small as compared to their body. Puberty must be completed before the realization of the breast augmentation surgery.
During the consultations with the patient, the surgeon will determine the appropriate implant for the anatomy and request of the patient. In cases where there is a volume difference between the two breasts, different sizes of prostheses can be planned for the two breasts.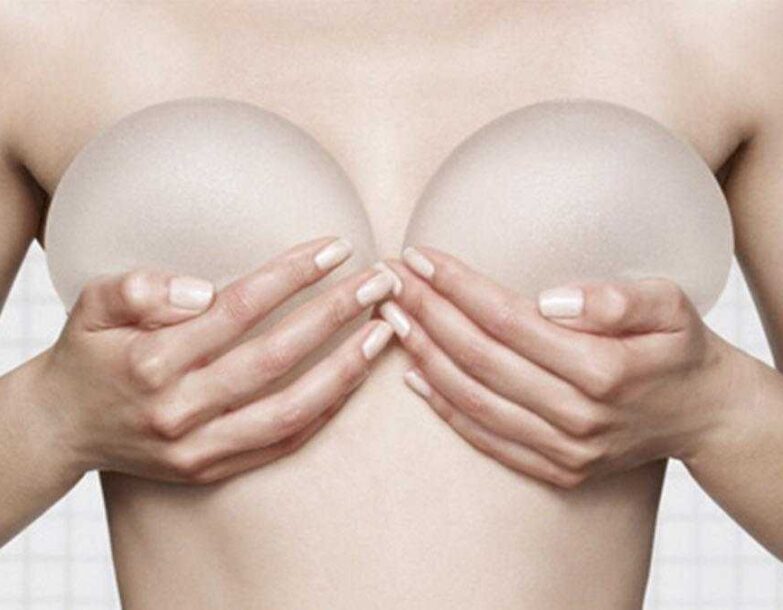 During Breast Augmentation with Silicone Implant
Breast augmentation surgery is often performed by using a silicone implant. It can be combined with administering the fat tissue taken from the patient to the right places in the breast. If only silicone will be used, it is called breast augmentation with implants, and if adipose tissue will be included, then it is called composite breast augmentation.
The implant is not used in very rare patients, only the adipose tissue taken from the patient is administered to the breast. However, the results of adipose tissue breast augmentation cannot be as obvious as implant augmentation. It provides a smaller volume supplement and the volume of the fat may change in the future.
Breast augmentation surgery is a procedure that takes about 1-1 and a half hours under general anesthesia. Breast augmentation surgery methods are very diverse. It varies according to which tissues the implant is placed and where the incisions are made. The physician will determine the right breast augmentation surgery method for the patient.
After Breast Augmentation with Silicone Implant
After the breast augmentation surgery, patients can quickly return to their daily life. After the surgery, it is necessary to wait 4-6 weeks for swimming, weight training and other sports in which the upper body is active. Simple exercises and walking are recommended two weeks after the surgery.
There is no increase in the risk of breast cancer after breast augmentation surgery. Breast augmentation surgeries are not an obstacle for future pregnancy and breastfeeding. Your physician will inform you about the relationship between breast augmentation surgery and ALCL.
Other Breast Augmentation Aesthetics Types
Other Breast Aesthetics Types